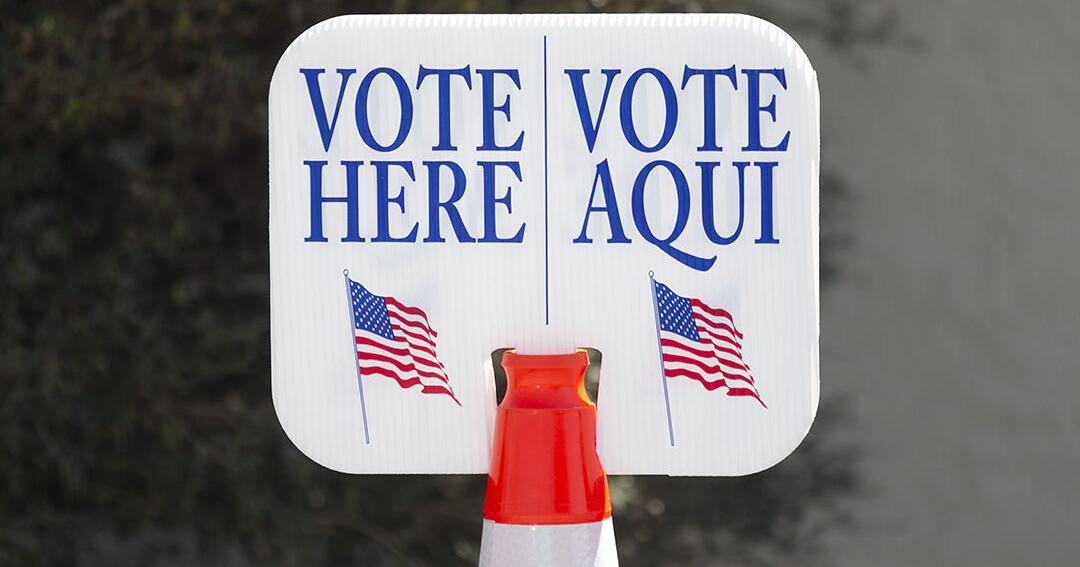 Comal ISD races make the most money from the campaign | Community alert
With the departures of five longtime incumbents, there will be new faces on the New Braunfels City Council and the two major public school district boards after the May 7 election.
Five are vying for three seats on the New Braunfels ISD board; six are competing for two Comal ISD directorships and five are seeking two city council seats left vacant by incumbents refusing to seek re-election.
The 16 candidates are two more than the 14 who applied for positions last year and five more than the 11 who applied for board and Comal ISD seats in May 2003, five years before New Braunfels ISD passed in the spring elections. Then, as now, all positions were for three-year terms and low paid.
However, there is a twist to the 2022 races, as the majority of this year's rookie group of job seekers have passed on donations from the political action committee and are either self-funding their campaigns or pledging to limit contributions collected and spent under $1,000.
The two Comal ISD board races were the highest and most spent according to the Herald-Zeitung's review of donations, loans and campaign expenses filed with the city and school districts and submitted subject to review by the Texas Ethics Commission.
Deposits did not necessarily reflect amounts from cardholders and others who had raised funds in previous campaigns. Those who are self-funding or have filed amended reports pledging to limit fundraising and spending to $940 or less are not required to file until races are decided.
The state's campaign finance law, outlined in Title 15 of the Texas Election Code, requires periodic reports from candidates 30 days and eight days before the May 7 election. The Herald-Zeitung's review of donations, loans and campaign spending covers the first two periods, through December 31, 2021 and January 1 through March 28 and through April 7.
From April 19, the Herald-Zeitung will present the candidates' answers to the selected questions before the start of early voting. The last day for voters to submit ballot requests by mail is Tuesday, April 26; early voting begins Monday, April 25 and ends Tuesday, May 3.
For more information on candidates, districts, and polling places for early voting and Election Day voting, visit votecomal.com, nbtexas.org, nbisd.org, and comalisd.org.
New Braunfels
City Council, District 1
Shane Hines, 40, elected to serve George Green's unexpired term in 2018 and re-elected to a full three-year term in 2019, declined to seek re-election.
Three are set to succeed Hines, including Andrés Campos-Delgado, a 49-year-old regional manager; Jimmy Vallejo Delgado, no parent and 60-year-old business consultant; and Suzanne Lynn, age unavailable, COBRA specialist.
Campos-Delgado raised $1,650 and spent $202 through Jan. 14, and raised $750 and spent only $20 in the second to end both periods with $3,389 in cash. Top contributors included Hines ($300), Bennie Bock ($200), former City Councilman Steven Digges ($100) and his campaign treasurer, Atancio Campos ($200).
Jimmy Delgado brought in $380 in cash contributions, $450 in in-kind contributions and a loan of $1,360 against $1,679 in expenses. He still had $361 in unpaid incurred bonds. Lynn declared $335 in contributions, $736 in unpaid bonds and $20 in expenses from personal funds, and a loan of $1.
New Braunfels
City Council, District 2
Pro Tem Mayor Justin Meadows, first elected in 2016 and re-elected in 2019, declined to run for re-election despite being eligible for a third consecutive three-year term after voters approved an amendment to the city charter that extended term limits last year.
In the running to succeed Meadows are Christopher Willis, a retiree (age not available), and Fabian Castillo DeAlva, age not listed, who listed a military occupation. Willis totaled $1,150 in contributions, all to himself, and spent $1,064 to end both periods with $87 in the bank. DeAlva listed $574 in expenses from personal funds.
New Braunfels ISD,
District 1
Keith Smith, a 53-year-old general contractor, is seeking a fourth term after winning elections in 2013, 2016 and 2019. He has yet to file a financial report, but told the Herald-Zeitung he had no neither raised nor spent funds. through both periods.
Opposite him is Morgan Renaud, a 31-year-old Early Childhood and Adult Ministry coordinator who personally funded $813 in expenses.
New Braunfels ISD
Two At-Large
With the resignation of two-term holder David Heefner after two terms, four are seeking two places. Incumbent Wes Clark, a 42-year-old business executive and current chairman of the NBISD board, is seeking his fourth term after winning elections in 2013, 2016 and 2019. Clark is self-funded and has spent $823 $ for both periods.
Matthew Sargent, a 45-year-old electrical engineer who lost re-election to his District 4 seat by 251 votes in November 2020, is seeking to return to the NBISD board. He also hadn't filed a financial report, but said he was self-funding and spent $485 in both periods.
Megan Stratemann-Willis, a 41-year-old senior electrical distribution designer, self-funded and spent $681 for both periods. Randy Lenard, a 47-year-old retired Marine Corps officer, also did not file an official report, but said he did not raise, self-fund or spend any money during his tenure. campaign, which spreads the message via social networks.
Comal ISD, District 6
Marty Bartlett, who has been in office since 2013, declined reelection for a third elective term. Amanda Jones, a 37-year-old territorial director of nutritional sales, and Amber Bracegirdle, a 42-year-old co-founder and brand manager, are vying to succeed him.
Jones declared $3,245 in contributions and $2,194 in expenses to end both periods with $1,052 in hand. Bracegirdle declared $1,745 in contributions, including $1,701 in political expenses offset by two personal loans to his campaign.
Comal ISD, District 7
Cody Mueller, in office since 2014, declined re-election. His successor is David Krawczynski, a 39-year-old technical operations manager; Kaila Stovall, a 41-year-old teacher; Orlando Joseph "OJ" Dona Jr., a 42-year-old US Air Force official and former Comal ISD teacher; and Stephen Gallets, a 67-year-old retiree.
By far, Krawczynski raised and spent more than any of the May 7 candidates. He reported $5,791 from 31 contributions, $770 in in-kind contributions and $2,542 in expenses to end the second period with $3,249 in the bank. Nine of the Garden Ridge residents' contributions totaled $48.40 each, three totaled $96.80 each, and one totaled $9.80.
Stovall said it raised $1,035 in contributions, including $400 in kind for graphic designs. She reported expenses totaling $492 and $119 in cash. Notable contributors were $200 each from attorney Olivia Weisinger and Kerry Gain, a former deputy superintendent of Comal ISD.
Dona had not filed a financial report with the district, but said he raised $350 and spent $310, leaving him with $40 in the bank. Gallets said he self-funded $1,689 of expenses paid by personal credit card and an additional $856 spent from personal funds.