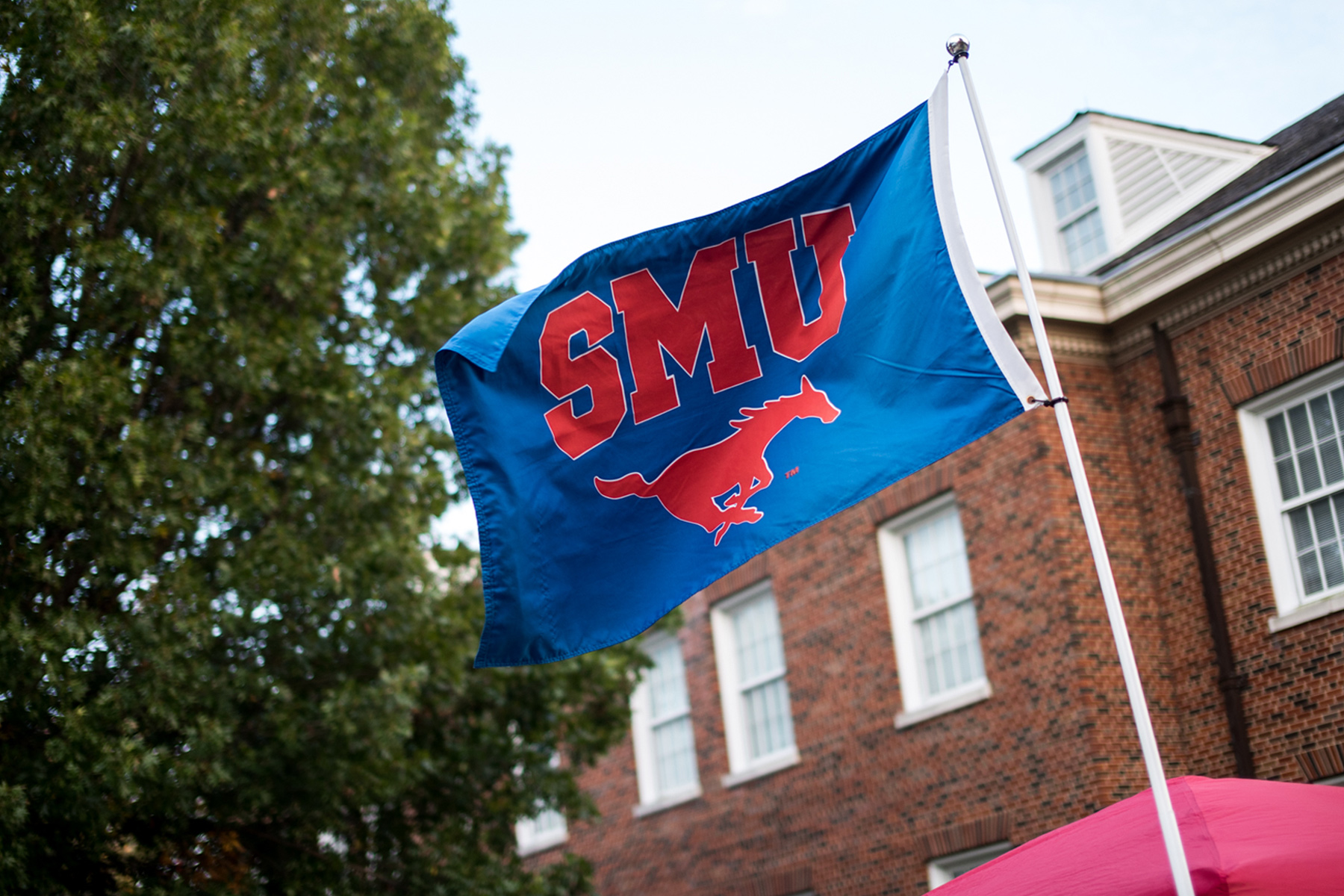 DFW executives launch NIL initiative to pay EMS athletes
Chris Kleinert, CEO of Hunt Realty Investments, and Kyle Miller, CEO of Silver Hill Energy Partners, have formed Boulevard Collective, a network of fans, alumni and businesses in the DFW region that will create personal branding opportunities for generate income for SMU student-athletes through name, image, and likeness.
"This is just the beginning. The goal of the Boulevard Collective is to create opportunities for SMU athletes who enhance their athletic careers, while preparing them for where their career aspirations might take them at SMU and beyond," said said Kleinert, "Our goal is for this collective to become the gold standard for NIL's efforts across the country."
According Athleticism, SMU football and men's basketball players will receive a total of $3.5 million, or $36,000 each, from Boulevard Collective. Longtime compliance leader Chris Schoemann has been named executive director of Boulevard Collective.
"Chris' experience strategically positions him to lead and consult in this space," Miller said. "We want to demonstrate to the University and its supporters that we are a trusted ally who helps advance the mission and dreams of this school and its student-athletes. »
SMU received the "death penalty" in 1987 for illegally paying college athletes. But with the 2021 NIL decision, Boulevard Collective is following the guidelines. This NIL commitment sets up SMU with one of the NCAA's most ambitious recruiting efforts, but it's not the first: Texas Tech also launched a similar initiative recently.
"It's clear the Boulevard Collective is launching one of the largest and most enduring efforts nationwide," said Opendorse CEO Blake Lawrence, whose company is supporting the collective with tax paperwork. education and disclosure.
Lendistry expands into Texas with $5 million in funding from Texas Capital Bank
Los Angeles-based Lendistry, a small business and commercial real estate lender, partnered with Texas Capital Bank and received $5 million in funding as a result of the relationship. The partnership aims to fill the equity gap in funding for small, minority, and underserved business owners and startups in Texas. Lendistry will also open its first office in Texas to support these businesses.
Lendistry's past efforts in Texas include Paycheck Protection Program loans and COVID relief funding for minority and women-owned businesses. New Texas-wide funding opportunities will include access to up to $5 million in startup loans, $1 million in entrepreneur loans, and $500,000 in nonprofit loans.
"As new businesses continue to open in record numbers, small business owners in Texas need responsible partners to facilitate access to capital. Entrepreneurs, startups, and nonprofits in particular have unique needs that require a non-traditional approach," said Everett K. Sands, CEO of Lendistry.
ECI Software Solutions acquires Data Inventions and Lojic
ECI Software Solutions, a cloud-based technology and industry-specific enterprise software products and services company, has acquired two Pennsylvania-based companies, Data Inventions and Lojic, on behalf of its manufacturing division. Data Inventions is the maker of Alora, an artificial intelligence platform, and produces other data fabrication products, while Lojic is a data management company behind Lojic Dashboards, a customizable dashboard.
These acquisitions will further integrate the Alora and Lojic dashboards into ECI's product portfolio and enable widespread adoption among ECI's customer base. Together, Alora and Lojic connect and analyze data from commercial enterprise resource planning systems.
"Manufacturers are just beginning to learn how valuable data-driven business intelligence can be to their operations, and we believe the combination of Data Inventions' Alora and Lojic manufacturing intelligence platforms has the power to become pervasive in the industry," ECI CEO Trevor Gruenewald said.
Terms of the agreement were not disclosed.
AECOM and National Medal of Honor Museum Partner
Arlington's National Medal of Honor Museum Foundation has selected Dallas-based AECOM to lead the site selection for the NMHMF's National Monument in Washington DC to commemorate the Medal of Honor and its recipients. A preferred site should be announced within the next 10-12 months.
"We are thrilled to have AECOM as a trusted partner in the development of this monument to American heroes," said Chris Cassidy, President and CEO of NMHMF. "Washington, DC is home to many iconic sites and, with the support of AECOM, I am confident that the National Medal of Honor Monument will soon join this list and serve as a place for all Americans to reflect on the values ​​the medal represents."
Alongside the monument, the Arlington Museum — which will aim to preserve and tell the stories of Medal of Honor recipients — will open in 2024.
Authors
Ben Swanger is the associate editor of CEOthe business title of Magazine D. Ben manages the Dallas 500…