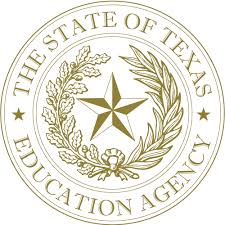 Texas AFT: December 17, 2021: Tell Mike Morath All Teachers Need More Salary; Updates from SBEC on teacher training and certification; and happy holidays!
The Hotline will take a vacation break and return on Friday January 7th.
On behalf of all of our Texas AFT staff, I want to wish you a Happy New Year! You have worked hard in a difficult time and you deserve a peaceful breath. Rest assured, however, that we will be back refreshed in January to work on improving our schools and our profession, as well as preparing to elect the Friends of Public Education in the March primary.
In solidarity,
Zeph Capo
President of AFT Texas
SBEC hears about learning loss and need for higher teacher pay
Council also approves new rules on teacher sanctions
Last Friday, the State Board for Educator Certification convened for its quarterly board meeting to receive comments from TEA Commissioner Mike Morath to discuss the proposed implementation of a new assessment of teacher certification, implement new rules on teacher sanctions, and consider approving a new program to prepare educators for the Texas International Leadership Charters (ILTexas) network.
Morath told the board that if the dramatic drops in reading and math scores resulting from the pandemic are not properly accounted for, the reduced scores could be predictive of worse career outcomes. Morath said that "the status quo is untenable" and that policy changes to address learning loss must be "bold and aggressive". He said teachers are the most important element in improving academic performance and stressed to the board the importance of hiring and retaining "high quality" educators. The education commissioner suggested that the quality and retention of teachers could be managed by increasing training requirements. Morath proposed increasing the salaries of teachers deemed "of high quality" based on TEA's measures to address these issues, saying, "If you make it rain for the kids, then we'll make it rain for you." This translates into remuneration linked to the results of standardized tests.
Texas AFT agrees with Morath that improved pay and training are essential in attracting new, high-quality teachers. But research shows that linking salary to student test scores is ineffective, puts more emphasis on standardized testing, and stifles critical thinking. What is really needed is a higher base salary for educators, comparable to jobs requiring similar skills, as well as the resources needed by schools and teachers to meet the needs of students.
Morath also discussed the Teacher Performance Assessment (edTPA), a private teacher training product that could be used statewide after a recent pilot period. If the edTPA is adopted, it will replace the PPR exam (Pedagogy and Professional Responsibilities). The board heard hours of guest testimony on the matter, including a letter signed by college prep providers, the Texas AFT and other teacher organizations opposed to the expansion of edTPA, citing independent research showing that edTPA negatively impacts student achievement. In addition, the edTPA is not fully aligned with SBEC standards, whereas the PPR is. edTPA is owned by private publishing conglomerate Pearson, which has promoted private education online and has links to charter schools. edTPA would also be more expensive to teach candidates. SBEC was divided on the implementation of the edTPA, with several members concerned about the thoroughness and cost. The board will discuss the matter further at its February meeting.
SBEC has also changed its rules to implement HB 2519, which was adopted at this year's ordinary legislative session and amends the rules regarding penalties for contract abandonment. SBEC voted in favor of adopting rules that would broaden the scope of mitigating factors that can be taken into account in deciding the sanction of teachers who abandon their contracts.
Finally, SBEC voted to approve a new educator preparation program to be managed by the ILTexas charter school network. ILTexas said it was in desperate need of the training program to recruit new teachers. Speakers who opposed the approval pointed out that ILTexas has very low teacher retention rates. They argued that a school that could not retain its existing teachers should not be responsible for training new teachers. ILTexas has also received TEA failure grades on several of its campuses. Despite these factors, the board voted to approve the new training program. For more information, read the letter sent to eAdvice from Texas AFT and other teacher organizations.
The teachers "Make It Rain" every day. Pay them like that.
At the State Board for Educator Certification's December meeting, Texas Education Commissioner Mike Morath doubled down on the idea that teacher pay should be tied to student test scores.
If you think dedicated and hard-working educators deserve fair compensation regardless of their students' multiple-choice test scores, let the commissioner know and send him a letter.
Send an online letter to Commissioner Morath today!
TEA, he said, "would make it rain" for the teachers who "would make it rain" for the children.
What about the teachers, paraprofessionals and bus drivers who have spent most of the past two years wearing multiple hats for to keep students safe and engaged in a global pandemic?
Or the teachers who spend hundreds of dollars stocking their classrooms with supplies because the state doesn't care?
Send a letter to Commissioner Morath and ask him when it will "rain" for those teachers and school staff!
New Hampshire AFT Sues State Officials Over 'Divisive Concepts' Law That Resulted in Bounty on Teachers

Texas educators will recognize this narrative: State officials attack teachers to fuel culture wars. The same extremism has surfaced in New Hampshire, where a recent teacher bonus prompted the state teachers' union (New Hampshire AFT) to sue state officials on his law on "concepts that divide".
Similar to our recent laws here in Texas (HB 3979 and SB 3), the law adds restrictions on teaching controversial issues of race and gender. However, New Hampshire law can result in loss of teacher certification.
And after New Hampshire Gov. Chris Sununu enacted the bill in June, Education Commissioner Frank Edelblut stepped up the pressure in November by creating a webpage to make it easy for parents to file complaints. against teachers. This, in turn, has led a fringe group called Moms For Liberty to put a bounty of $ 500 on the head of any teacher for informants who successfully file a complaint against a teacher. Since then, teachers have faced online harassment, obscenity and vicious attacks as a direct result of political bullying.
Moms for Liberty groups have also become increasingly active in Texas. Standing up against these New Hampshire extremists will help us fight back in Texas. Send your support to NH AFT today.
A great time to put your financial world in order with Horace Mann
Horace mann has a unique appreciation for the challenges educators face because the company was founded by educators for educators. Their understanding of these challenges has led them to develop products and services to help you reach your financial goals, whether you are a new teacher concerned with paying off college loans or an experienced educator preparing for retirement.
Horace Mann can help protect you and your family from risk, save for the future, and be more confident that you have sufficient income in retirement. Their solutions often offer unique benefits and discounts designed especially for educators.
From all of us at Horace Mann and Texas AFT, we wish you peace, connection and joy for the year ahead. Horace Mann is here to help and always just a click away.